Princeton 2012 Student Sharing
Princeton Summer Undergraduate Research Program 2012: Student Sharing
The eight weeks I spent in Princeton this summer would become my most unforgettable experience. I went there together with another three HKUST students. By the time we arrived at Princeton, we were kindly invited to a reception dinner at Mr. Kulkarni's place. Mr. Kulkarni is the director of Keller Center, which is in charge of this exchange program in Princeton University. Despite severe jetlag, we were extremely excited and glad to meet the other summer research students, most of whom came from Germany. We had a good time chatting and getting along, and got to know each other very quickly. Thanks to this dinner, we were able to make friends upon our arrival. It was really fantastic for us to start getting involved into the American life style, and undoubtedly it led to a marvelous beginning of the summer.        
My main job at Princeton University was working on a research focused on the partial least squares (PLS) method to predict the concentration of aqueous glucose solution by using Fourier transform infrared (FTIR) spectroscopy, which was conducted in the lab of Mid-InfraRed Technologies for Health and the Environment (MIRTHE), under the supervision of Prof. Claire Gmachl. Although my working hours were not fixed by the professor, I began my work every weekday morning at 9 o'clock, and left the lab around 6 in the evening. The lab consisted of summer students from various universities around the world, as well as PhD students of Princeton University itself. Therefore, I got opportunities to communicate with people of different background, and was able to have an insight on the area I was working on. The capabilities to cooperate with others were valued in the lab. Take myself as an example: in our research group, my job was mainly focused on algorithm implementation and program development, while others helped set up and take care of devices, and collect data. We regularly had meetings, approximately once a week, together with the professor. During the meetings, we reported the progress of recent work, and also we were encouraged to contribute new ideas to the research.
The two months in Princeton offered me a unique experience in terms of research experience and interaction with other students.
The project I participated in was constructing a LiDAR system powered by Mid-Infrared Quantum Cascade (QC) laser. From the project, I learned the basic working principles of QC lasers, the schematic of a LiDAR system and the methods of characterizing an optical system. Furthermore, the laboratorial experience I got from the project, which trained me to arrange experiments and improve my communication skills, will certainly help me a lot in my future development.
I especially value the instructions received from my supervisor, Professor Claire Gmachl, who taught me not only the necessary knowledge, but also the way of conducting a research including literature search, chart drawing, result analysis and abstract writing.
Thanks to the social activities, such as the eLab Mixer and REU lunches, I got the chance of getting in touch with the other exchange students from Germany and I really treasure the friendships built with them.
Enough about the study and social activities, I would like to share some of my daily life experiences. I was assigned to live in Spelman Hall, a 5-floor, white modern building compared to other castle styled buildings in campus. Four students were assigned in one apartment and there are two apartments on each floor. Each student could get one bedroom and four of them shared a bathroom and a kitchen. Kitchenware including pan, bowls, plates, knives and forks, and beddings including sheet, blanket, and pillows were all provided in a bag for free. The accommodation is quite comfortable over there if you do not mind the hotness. There is no air conditioning in Spelman Hall. So I would recommend you bringing a small fan with you during your summer research in Princeton.
Most of the facilities in Princeton may seem to be suspended during the summer session, especially the food supply. If you cannot stand eating American style sandwiches every meal, which you can get from Wawa (a small food market just like 7-11 located next to Spelman Hall), you should be prepared to cook on your own. There are regular free buses to some large supermarkets such as Wal-Mart and Wegmans every Saturday. These are opportunities for you to get ingredients for you cooking.
Princeton University is located in a small town named Princeton. It is so small that you can reach the boundary of it by walking within one hour. There are bars and some restaurants on the main street of the town. Some of the Chinese restaurants supply various foods with a relatively low price.
If you want to enjoy something more than just the quiet life in Princeton, a train station is right next to Spelman Hall for you. It is really convenient to get to some large cities nearby such as Philadelphia and New York by train. Within those large cities, you will see another USA compared to the one in Princeton.
All in all, I really enjoyed my two months in Princeton University. I would like to thank both HKUST and Princeton University for offering me such a precious opportunity.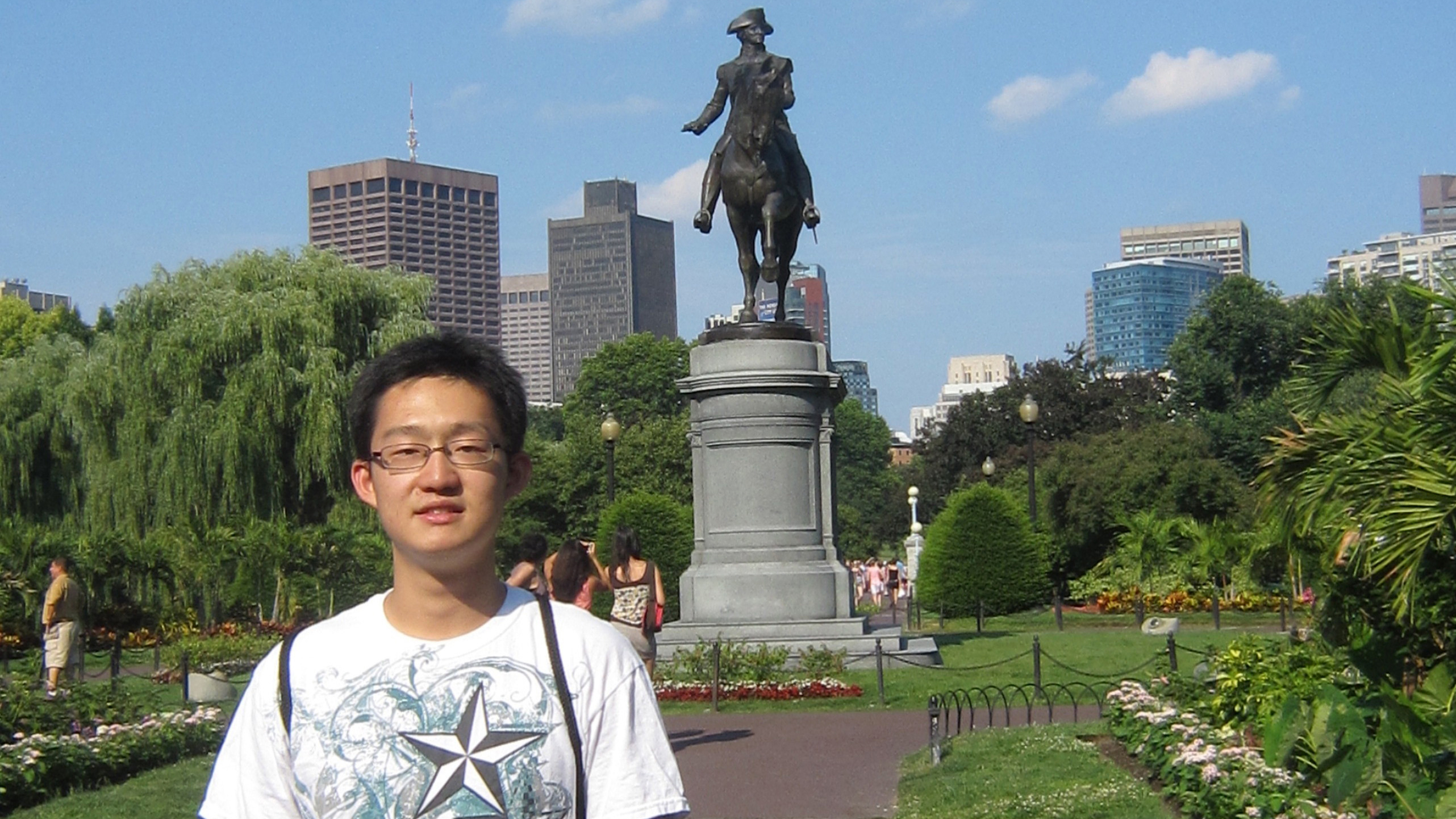 The exchange to Princeton University was rewarding. There are several items that I wanted to share with you.
Transport from to the airport
Princeton University offered free pickup upon arrival in the past two years. Before you go there you and your fellows may want to decide an airport you want to land at, usually Newark Liberty (only United airline flies there sadly). But if you are arriving one day in advance or do not want to wait for the shuttle, you can take the NJ transit from the airport directly to the station inside Princeton University, which is within 100meter to the place you will check-in and live on campus. The cost is under 10 USD I think.
Eating
Compared to some other places in the States, Princeton is quite expensive. So we cook for dinner while eating out for lunch and breakfast. There are Thai, Japanese and Chinese restaurants. 'Western' foods are either fast food like hotdogs or expensive. For cooking ingredients, you can get meat and some vegetables or fruit from Wegmans, with a free shuttle service on Saturday. Personally I went to a Chinese supermarket with my church mates.
Living
The flat offered to HKUST is hot without air conditioner. You need a fan. Buy it in the University store as soon as possible. 15 USD is not too expensive.
Travel
I did not do a lot of traveling since I had done an exchange in the US before going to Princeton. But it's convenient to go to New York or Philadelphia from Princeton by train. From Philadelphia you can travel to Washington DC by Megabus. We have also travelled to Boston by car driven by a group of German exchange students living in the same building. So making friends is important.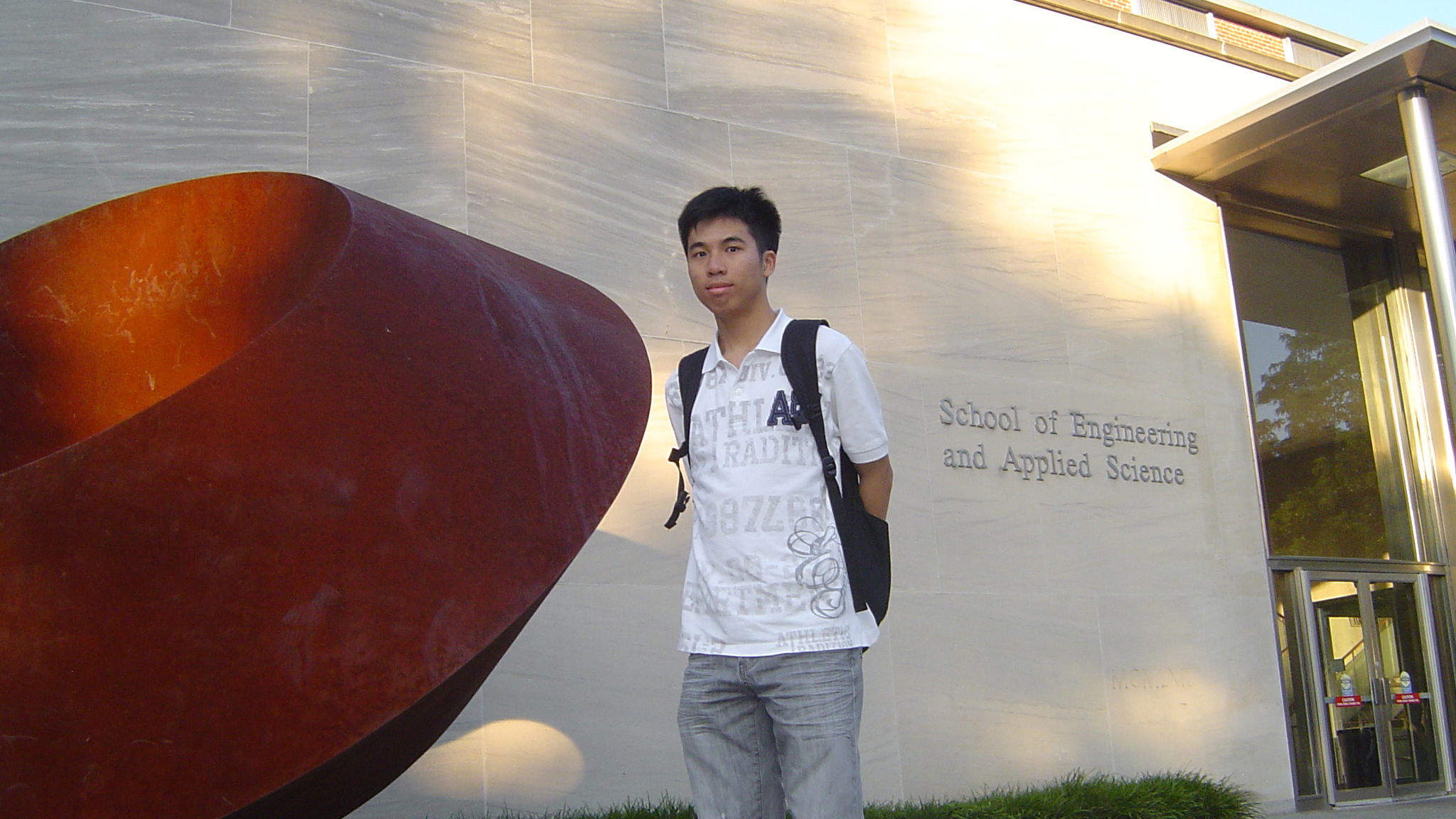 I believe you are planning to study aboard when you are reading this. If you are looking for basic information such as weather and VISA procedure, sorry, this sharing is not for you. That is because most probably someone else has already covered them, and even if not, the information can easily be 'googled'. This article, instead, is about how to gain the most out of the international experience.
That's why before I begin, I would like to raise a question – how do you define success in an exchange program?
A research has revealed that students who had exchange experience generally have a higher graduation salary than those who did not, but when the researchers took a closer look to this phenomenon, they found out that the difference was actually attributed to CGA instead of the exchange experience.
Does it mean that exchange programs are not worth going? What is the value of the exchange program? To me, it is simple – the exchange experience means something, provided that you have a new dream to fight for, a novel vision to the world and a different direction for future development after coming back to Hong Kong. Simply put, you succeed if you changed.
The exchange program is indeed a fantastic opportunity to explore and find out our passion because we will step out of our comfort zone. What do I exactly mean? Please spend a moment to close your eyes and ask yourself these questions – have you ever been confused about whether you are picking the correct major? Have you ever struggled about your future directions – being an engineer, going to graduate schools, or entering the business sectors? Have you ever thought about your real passion? All these questions lead back to the meaning of life – what do you actually want?
Going aboard for a period of time shall give you some insights to the questions above. Here I would like to share with you some tips on how to be successful in your exchange program based on my experience at Princeton University.
Meet as many people as possible
More accurately, try your best to meet as many people from different places as possible. During my research internship program at Princeton, there was a group of German graduate students going along with us. We did not have a mutual project to work with, but we initiated to dine and travel around together. The most important thing is to develop personal relationships with different people because you never know how important the guy in front of you can be. I was planning to go to Dusseldorf in Germany after my Princeton program, and turns out my German friends lived in cities next to Dusseldorf. They eventually gave me a lot of advice in my trip planning. So the message is, try to meet as many people as possible. Global networking is king!
Do not be shy to attend any networking event
During my Princeton program, the college arranged weekly networking dinners at a bar. Some might think that this is not a compulsory event and it is 'alright' to skip it; however, this would be a perfect chance for you to step out of your comfort zone and try new things out. What's more, going to a networking event gives you a great chance to meet new people, ranging from professors to students. Just talk to them and enjoy yourselves! Don't think that this is an easy task – it is always challenging to find a mutual topic to talk on!
Pay attention to details in life
One of the most important values of an exchange program is to observe cultural difference. I believe the best way to do so is to relax, step back and pay attention to those seemingly insignificant details. To illustrate, I have focused on drivers' behaviors when people cross the road. In Hong Kong, drivers will not stop unless there is a red light in front of them. The situation is the same in Manhattan, but surprisingly, based on my previous experience, in cities like Princeton, Philadelphia, Warsaw and Dusseldorf, the cars will stop for you even if there is a green light for them. That is a very interesting indicator that reflects the nature of different cities.
Overall, an exchange program is a chance for us to taste a new experience, and it is these bits and pieces of experience that make me what I am today. The same exchange program for different students can certainly deliver different learning outcomes. The most important thing is to make the best use of your time aboard, and to have as much fun as possible. 
I wish you all a successful adventure.