HKUST Engineering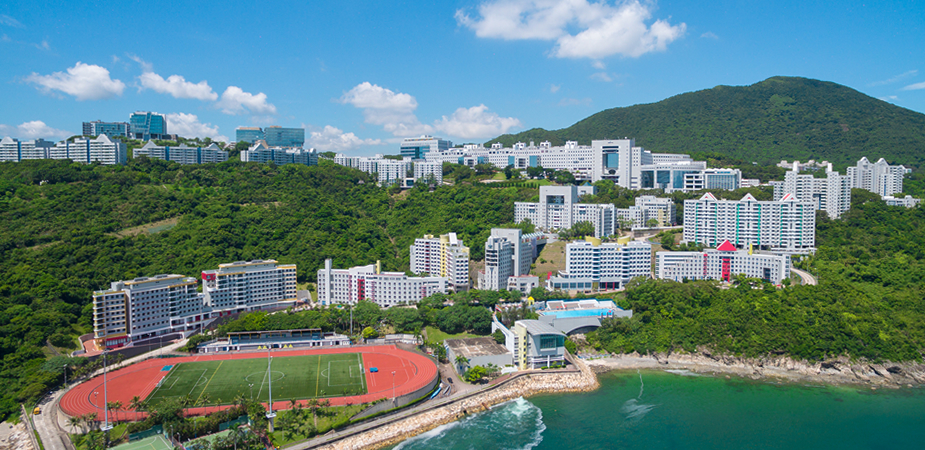 Largest School at HKUST 
With around 3,500 undergraduates and more than 2,400 postgraduates, the School of Engineering (SENG) enrolls over one-third of the University's student body. Simultaneously, about 30% of HKUST's faculty members are in SENG. On the whole, SENG is the largest school at HKUST.   
6 Departments
Since its establishment in 1991, SENG has grown in both size and complexity. Currently comprising six highly specialized engineering departments, SENG is home to the most comprehensive range of engineering disciplines at the tertiary education level in Hong Kong. Our Departments of Chemical and Biological Engineering (CBE), Civil and Environmental Engineering (CIVL), Computer Science and Engineering (CSE), Electronic and Computer Engineering (ECE), Industrial Engineering and Decision Analytics (IEDA), and Mechanical and Aerospace Engineering (MAE), offer wide-ranging coverage of the field and exciting opportunities for first-class education and research.
Comprehensive Academic Programs 
Altogether, SENG's six departments provide over 50 degree programs at the bachelor's, master's and doctoral levels.
Among these degree programs, we see a growing number of interdisciplinary programs that embody the expertise of two or more of our engineering departments. SENG also combines its engineering curricula with programs provided by the School of Science as well as the School of Business and Management at HKUST to jointly offer bachelor's or master's degree programs.
Besides intra-university collaboration as such, SENG has been teaming up with top engineering schools overseas to offer joint degree programs at the postgraduate level. Our agreements with national and overseas institutions have expanded options for postgraduates, including duo PhDs as well as joint placements and supervision for doctoral students with partnering universities; cooperative activities through internship with graduate schools of other universities in various engineering fields; and PhD fellowship programs with technology industry leaders.   
Meanwhile, SENG will see a major advancement in its engineering curriculum in 2 to 3 years' time, as all students joining the School will be required to take up "experiential learning" courses to acquire multidisciplinary knowledge in their Year 1 undergraduate studies, to better prepare themselves for the complex and intricate modern-day challenges.  
360° Engineering Experience 
Here at SENG, we believe in immersing students in a wide range of activities to help them make the most of their studies in engineering and thoroughly enjoy the process as well as the outcome.  
To this end, five engineering-related units – The Center for Engineering Education Innovation (E2I), Center for Global & Community Engagement (GCE), Center for Industry Engagement & Internship (IEI), Academy for Bright Future Young Engineers (ABFYE) and Student Innovation for Global Health Technology (SIGHT) – have been in place to promote the all-round development of our engineering students.  
Professional Education Arm in GBA
As the University's first professional education center in the Greater Bay Area, the HKUST – Academy for Continuing Education (HKUST-ACE) was established in Shenzhen under SENG to deliver high-quality learning opportunities with an international focus. Leveraging the expertise of HKUST faculty and their close ties with industry, HKUST-ACE serves as a professional training center for executive education and knowledge-sharing on the latest technology and industry developments. It contributes to enriching the talent pool of the region and advances professionals' career growth.
40,000+ Degrees Granted  
Attesting to the quality of engineering education provided by SENG, our graduates over the years have already been making a difference in the world. They have established themselves as founders of revolutionary companies, inventors of awe-inspiring products, leaders of NGOs, inventive educators, and more. We expect to see more graduates from SENG to find their places on both the local and global stages, to mark our exciting future.     
Research Powerhouse
An important pillar of the first research-focused university in Hong Kong, SENG has been attaining research breakthroughs and propelling engineering to new heights over the years.
SENG's enduring research excellence can be attributed to the vision, hard work and perseverance of our vibrant and enterprising engineering community. Since the inception of SENG, our faculty members, researchers and students have made numerous discoveries of monumental significance in different branches of engineering by virtue of pioneering studies and experiments.
Whether it was the invention of the world's first empathetic virtual robot, or the accomplishment of HKUST's first global record-breaking feat with the creation of the largest digital photo in existence, SENG has been tirelessly surmounting hurdles and delivering results in different engineering subfields. Indeed, these are just some of the many different achievements that have helped establish SENG as a force to be reckoned with in the global research arena.
SENG's research influences encompass crucial fields including nanotechnology, renewable energy systems, artificial intelligence, automation and robotics, big data and Internet of Things (IoT), and it is envisaged that SENG will continue to branch out into other engineering subfields by harnessing its research prowess.
Armed with knowledge and insights that transcend conventional boundaries, SENG professors are also at the helm of the HKUST's four highly interdisciplinary institutes – the Big Data Institute, Cheng Kar-Shun Robotics Institute, Energy Institute and GREAT Smart Cities Institute – to ceaselessly drive the research and development (R&D) of the most advanced of technologies and solutions.   
In the days ahead, our efforts in research will be further bolstered by the establishment of more joint labs in partnership with leaders in specific industries, aiming to give our R&D capabilities a further boost to tackle the pain points for different industries. Passionate about sustaining a highly collaborative engineering environment, our researchers and academics will carry on their quests for groundbreaking findings to further advance the University's research endeavors, which have great potential to contribute to the transformation of the Guangdong-Hong Kong-Macao Greater Bay Area into an international technological innovation hub.  
Embracing Diversity 
SENG will also see a greater presence of female academics, who currently account for almost one-third of our assistant professorships. Meanwhile, SENG's increasingly internationalized body of students and faculty members will continue to enrich the School's global vision and expand its influence in this highly interconnected world. Striving for greater diversity on all fronts as a top engineering institution, will continue to be the goal for SENG. 
No. 1 Engineering School in HK 
SENG's contribution to research and education in the fields of engineering and technology has consistently been recognized, especially by two of the world's most authoritative league tables. HKUST is rated No.33 & No.43 globally by subject (Engineering and Technology) by the Times Higher Education (THE) World University Rankings 2024 and QS World University Rankings 2023 respectively, while both league tables have also ranked HKUST as the top university for the subject in the city. However, refusing to rest on our laurels, SENG will continue to look beyond rankings and set our sights on becoming a true leader in engineering education and innovations, as well as tirelessly breaking fresh ground in the challenging yet exciting times ahead.