HKUST Won Eight Medals in RoboGames 2023 – One of the World's Largest Robot Competitions
Thumbnail Title
Robotics on a Roll
HKUST Won Eight Medals in RoboGames 2023 – One of the World's Largest Robot Competitions
Body
Fifteen students from the HKUST Robotics Team brought home eight medals – three gold, four silver and one bronze – in RoboGames 2023, held in California, US on April 6-9, 2023. This is the first time for a university team from Hong Kong to participate in the RoboGames, also known as the Olympics of Robots and one of the world's largest robot competitions.
Started in 2004 and ran for 15 editions, RoboGames is an annual robot contest in California that draws contestants from all over the world to compete in wide-ranging events. The 2023 competition attracted 178 teams from 16 countries and regions, including Japan, UK, Germany, Canada, Mainland China and India, to compete in 47 events, such as combat robots, firefighters, LEGO bots, hockey bots, walking humanoids, soccer bots, sumo bots, and robots that do kung fu. Some robots are autonomous and some are remotely controlled.
Among the 16 participating countries and regions, the United States as the host nation topped the medal table with 59 medals. Hong Kong achieved its best ever position and came second, scooping up 30 medals overall, including eight from HKUST. Brazil came third, bagging 11 medals.
HKUST students participated in seven events and collected medals in five of them (see table below), against competition from robotics teams all around the world.
HKUST Robotics Team's Medal Count in RoboGames 2023
| | | | |
| --- | --- | --- | --- |
| Event | Gold | Silver | Bronze |
| NatCar | 1 | 1 | 1 |
| Balancer Race | 1 | 1 | 0 |
| Biped Soccer |   1* | 0 | 0 |
| Robo-Magellan | 0 | 1 | 0 |
| Walker Challenge | 0 | 1 | 0 |
| Total | 3 | 4 | 1 |
* In collaboration with a secondary school team in Hong Kong
 
Coming from various disciplines, the students acquired different engineering knowledge through their learning experiences and successfully contributed it to the team. They finished the robots in several months, working on mechanical designs, electronic circuit designs and algorithm designs.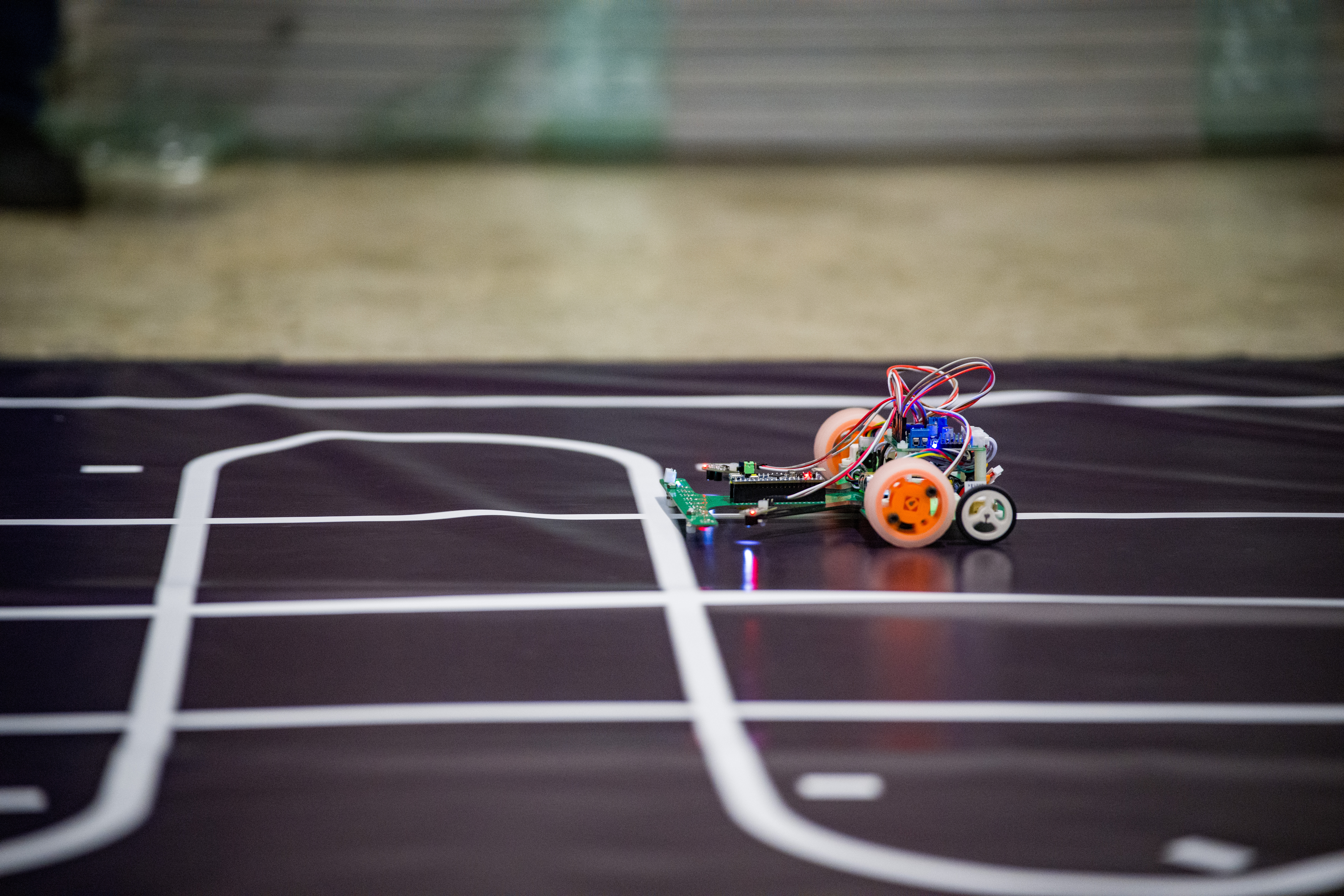 NatCar event:
HKUST swept the board in the NatCar event, winning the gold, silver and bronze medals. The NatCar is a radio-control sized car that must autonomously follow a complex white line set against a black background. The line frequently crosses over itself. Robots must track the line without losing it, and the fastest robot wins.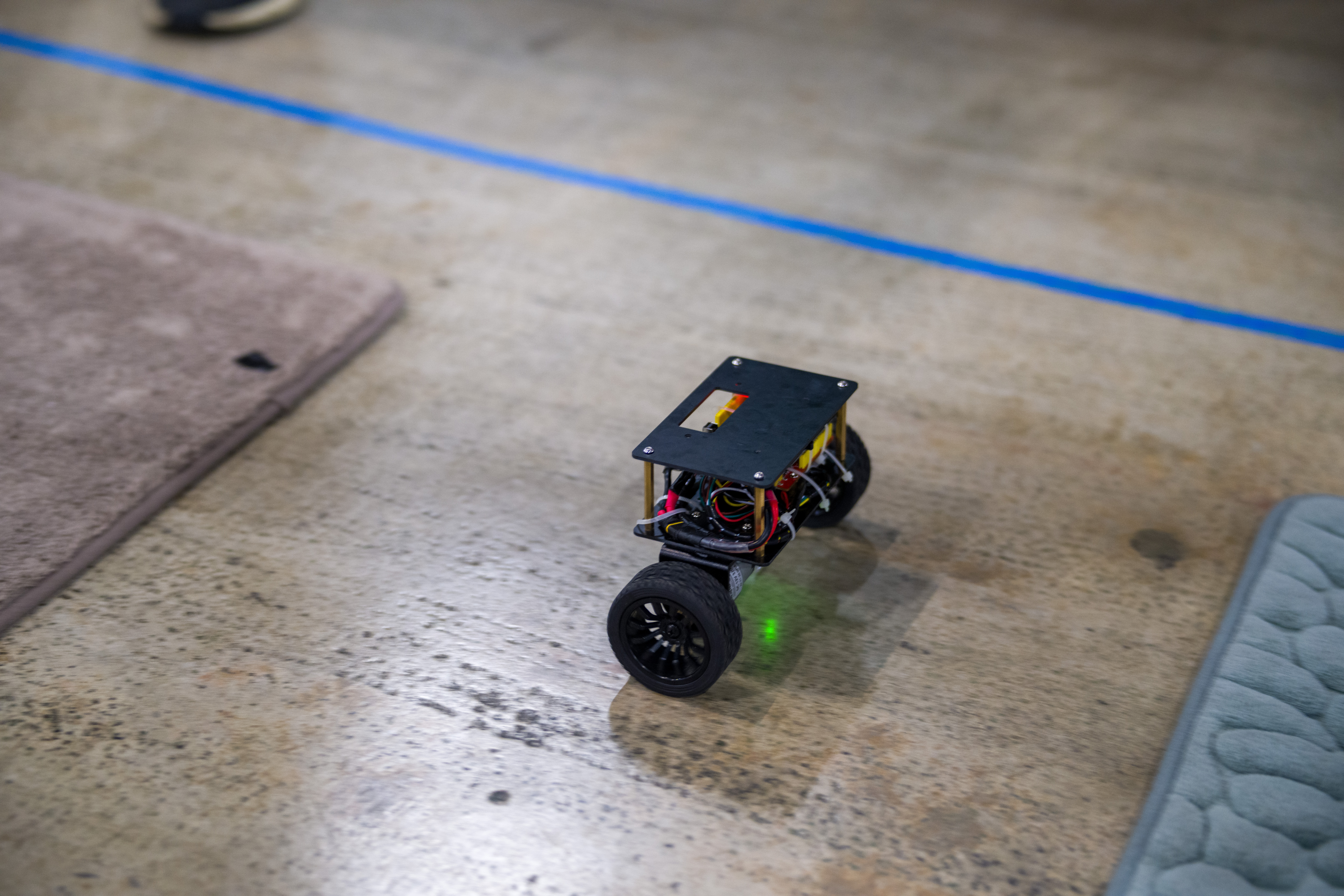 Balancer Race event:
HKUST students were recognized with the gold and silver medals in the race. A balancing robot is a robot that is statically unstable: the robot will remain upright under its own power, but it will fall over if power is removed. The robots need to complete the course in the shortest period of time, while staying balanced.
Biped Soccer event:
The HKUST team collaborated with a secondary school team in Hong Kong and struck gold together. The Biped Soccer is a classic soccer game played with remote-controlled humanoid robots. Each team consists of three players (one goalkeeper and two strikers) who try to score against each other using a soft foam ball.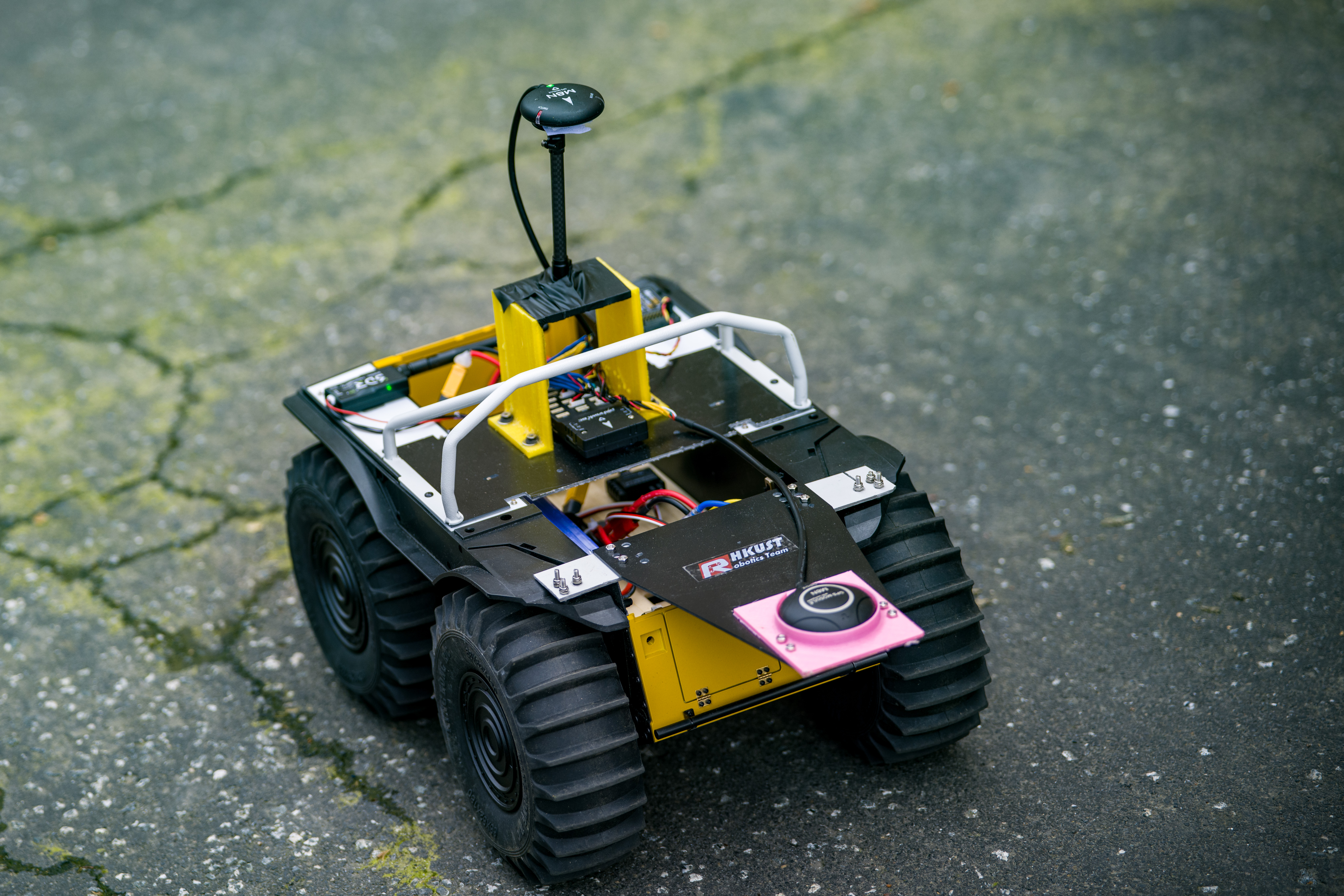 Robo-Magellan event:
HKUST was awarded the silver medal in the Robo-Magellan event, which emphasizes autonomous navigation and obstacle avoidance over varied, outdoor terrain. Scoring is based on both speed and accuracy.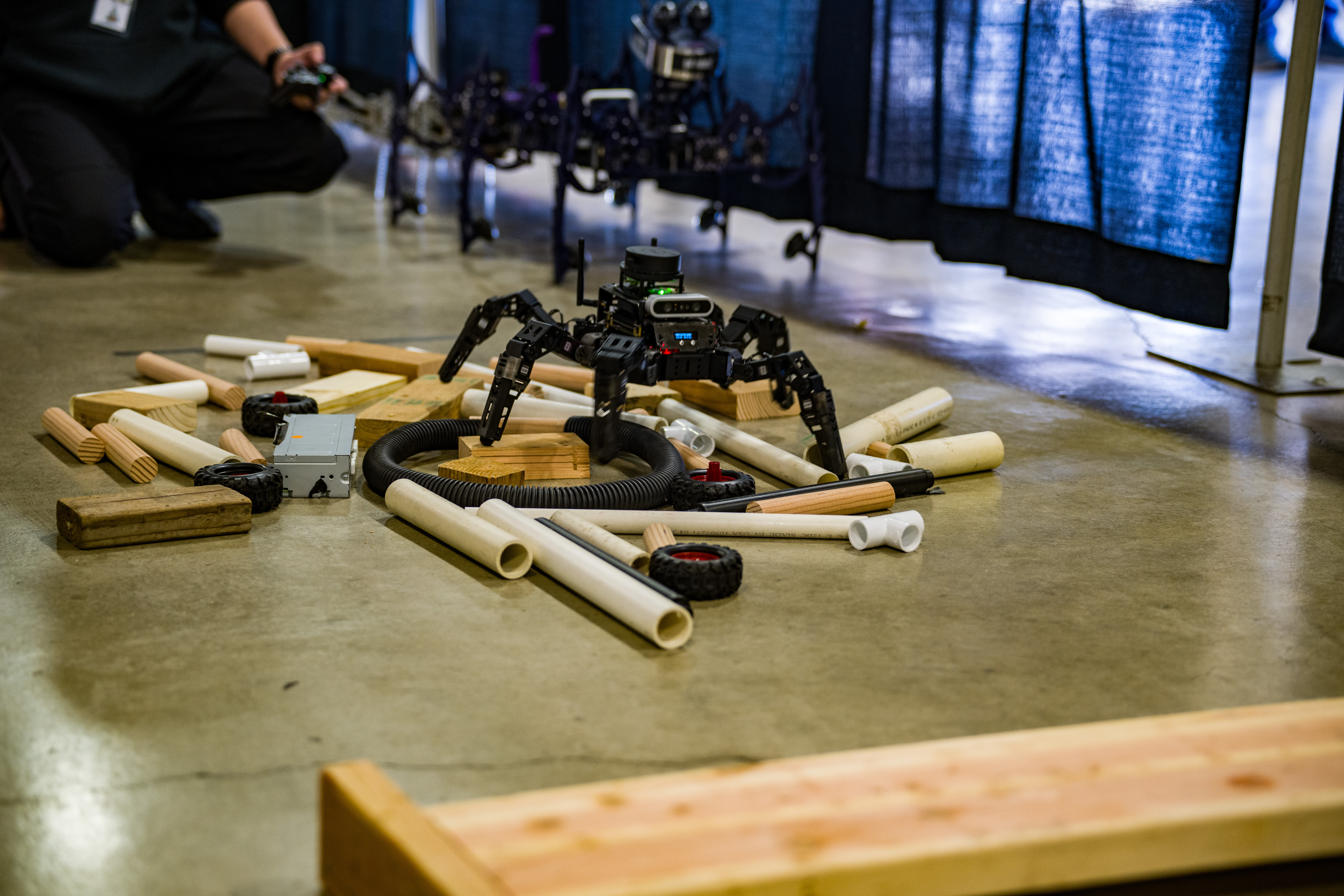 Walker Challenge event:
HKUST won the silver medal in the Walker Challenge. A four or six-legged robot must quickly navigate over a pile of trash in the race for top speed autonomously.