Harvard-HKUST 2017 Student Sharing
Harvard-HKUST Summer International Engineering Design Experience 2017: Student Sharing
CHOW Pok-Man Adrian (BEng in Mechanical Engineering)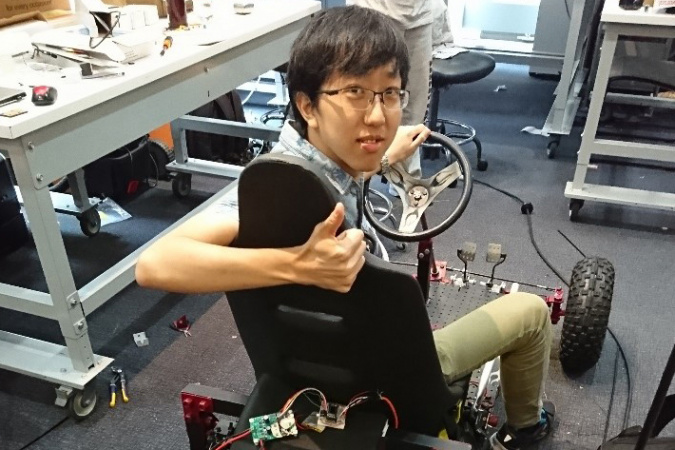 The Harvard-HKUST summer design experience is one of the best exchange programs that I participated. It provides nearly everything you can imagine: research and exchange experience in one of the best schools in USA, a trip to Boston and a truly team building experience. The scope and objective was concise: limited budget, limited time, 6 people team, and a function Personal Electric Vehicle. I thought this would be an easy job for us, but it turns out to be a challenging yet very rewarding mission. 
This program consists of two parts: In the first part of the program, we stayed at HKUST for three weeks, where six students from Harvard would visit Hong Kong (and HKUST) first. We, as HK students, brought them to various places in Hong Kong. They enjoyed various foods in Hong Kong, such as Char Siu rice and Dim Sum. Apart from eating, they visited different places in Hong Kong, such as Victoria Harbor and the Peak. The most important part in this period is actually to form up teams and plan out our vehicle's design.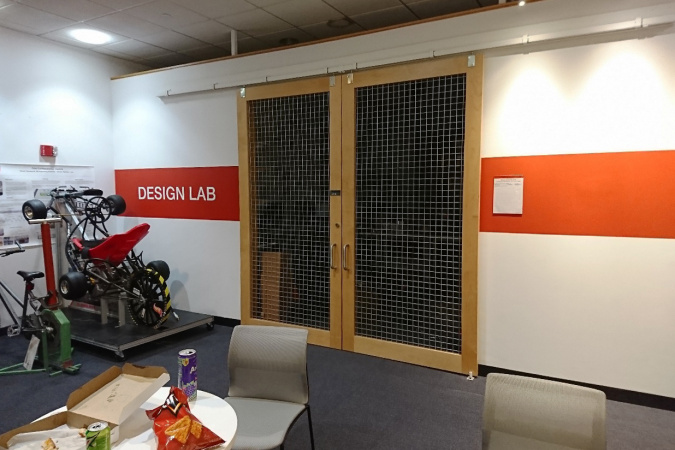 After the 3 weeks in HKUST (in June), we visited Harvard and begin our second part of this program. In this part, we really got our hands dirty and (nearly) stayed in the mechanical shop every day to get every part done as soon as possible. In terms of the fabrication of this vehicle, there are lots of technical issues you needed to solve (and you won't learn how to solve them in regular lessons). Finally, our vehicle was being made with all basic functions. The main things I learnt are how to manage a team project in a limited time and how to apply engineering knowledge in real life engineering problems. 
In the free time in USA, some of the Hong Kong students and I visited New York and I was impressed by the museums there. Apart from New York, Boston is also a relaxing and beautiful city. It has a rich history background which can be traced back to American independence war. It has lots of historical sites and buildings. Furthermore, there are lots of free museums you can visit in Harvard, and you must try out the lobsters there! The environment there is also excellent, especially for a stargazer like me. My favorite activity in Boston was kayaking at the Charles river. But the most important thing is, you can make more American friends from Harvard! 
To conclude, this program is a wonderful and rewarding experience, and I hope every participant in future can enjoy this program! 
CHIU Mang-Tik Dicky (BEng in Computer Science) 
Our goal this year was to build a Personal Electric Vehicle (PEV) in 2 months. The 12 of us were split into 2 teams, Team Uno and Team Cardi, where each team had USD1500 budget to build their PEVs from scratch and compete at the end. In the first month, after a week of lectures and workshops on mechanical principles, manufacturing, electrical system and programming, each team started brainstorming for ideas and realized them. The 2 teams worked hard on finishing the design of the PEV, but at the same time, we spent a lot of time after work on traveling and having fun. While staying in Hong Kong, we went to Victoria Harbor, the Peak, and even stayed overnight in Shenzhen for company visits and leisure. I am glad to have introduced the Harvard students to places in Hong Kong that amazed them, telling them about the place I grew up in.
The second month of the program took place in Harvard. In this manufacturing phase, the 2 teams were provided with a dedicated lab named "The Cage" on campus and got the opportunity to also work in the Autodesk BUILD Space in Boston. After a short training about machine usage and safety at both places, the 2 teams immediately started drilling, cutting and assembling the PEV. This is when the difference in work styles and thinking showed between the UST and the Harvard students. Prior experiences have driven some of the UST students, including me, towards solving problems as soon as we can. I still remember the time when both teams were baffled attempting to make use of the motor controller. While a UST teammate from the other team quickly found a workaround, our teammate from Harvard insisted on resolving the problems and controlling it the intended way. I truly admire the perseverance and patience required for finding the solutions and discovering the reasons of problems, it is one of the traits that I personally must improve on. 
The group did not dismiss right after work, instead, we often went out for dinner together on weekdays followed by night activities such as card games, beach volleyball and pool, or simply chit-chats sharing fun stories and experiences about each member's life. Other times, usual travel schedule included seeing the 4th July fireworks, a weekend trip to New York, and first-time kayaking. As often as we joked about doing things the "American way", like having burgers and pizzas frequently, I am glad to experience the variety in culture and lifestyle, which I think there are also so much to learn from, with one example being having good manners to strangers. 
Soon after 2 months, the 2 teams finished the PEVs and were all very proud of their work. As a computer science major, I did not expect such an all-around experience. In terms of learning experience, I have had a taste in carrying out a group engineering design and manufacturing project, coming to know how to build a product from scratch. In terms of culture and social experience, the program has given me such a unique and valuable opportunity to meet, work with, and share a part of my life with all the amazing people from UST and Harvard. Knowing each other's cultures, habits and lives has enriched my life and social experiences. I am grateful to have joined this program, met all the friends, and worked with them on this amazing project. 
LIAO Kunjian (BEng in Electronic Engineering) 
The first section of this program was conducted in the HKUST campus. During these four weeks in HKUST, we finished all the design drawing of our personal electric car. The schedule was considerably intense, but we also had lots of fun exploring Hong Kong with Harvard students. The Harvard students were amazed by the beauty and perfect amalgam of nature and modernization of Hong Kong. We went to Central and the Peak together, and arranged several hiking excursions for them. Besides, HKUST arranged a weekend trip to Shenzhen as requested by Harvard. We visited the center of Tencent and Huawei, and astonished Harvard students by Chinese online payment, online food ordering and delivery. 
At the end of July, we flew to Boston together, continued our research and started our new exploration in the states. Compared to architects in HKUST, the Harvard buildings constructed more than four hundred years ago gave me a deep feeling of history. Every red brick seemed to tell me the prosperity this university had over its four-hundred-year history. Our tutor introduced us to lots of anecdotes of Harvard with alacrity. The other day, Harvard arranged a campus tour for us, the canteen and dormitories of Harvard aroused our jealousy. Harvard regulates that all the students must live on-campus to facilitate the networking between students. However, living in a dormitory that is as large as 500 square feet and overviewing the Boston river can never be a torture.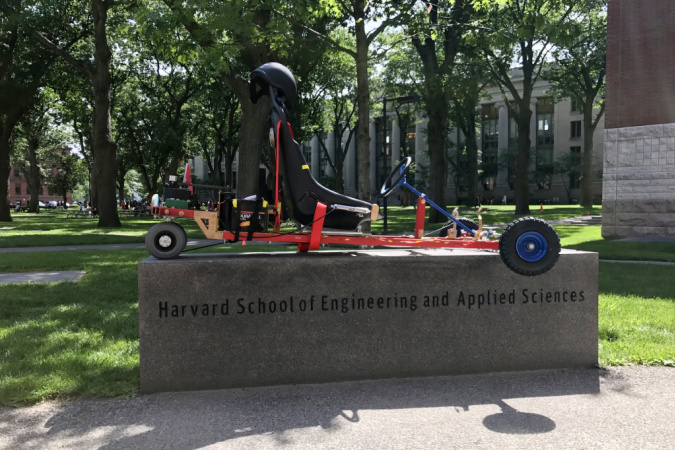 In Boston, we needed to finish the fabrication of the chassis and the assembly of all the components. Most of the jobs were finished in the Harvard SEA lab and AutoDesk Build Space. The SEA lab is one of major engineering labs in Harvard, where we could utilize all the apparatus and ICs Harvard provided. The even cooler place is the AutoDesk Build Space. AutoDesk is an intercountry company that provides CAD development environment. It is similar to Solid Works but it also strives to enable its users to realize their CAD design into a tangible prototype. The Build Space is such a place that provides numerous cool things like water jet, robot arm, and a huge 3-d printer. At this amazing place, we successfully turned our design into a real, aluminum-made chassis. Before the personal electric car race, everyone worked extremely hard to calibrate, and improve the mechanical and electronical system. We worked overnight for three consecutive days, and reaped the happiness of successfully building our personal electrical car at the end of the program. 
As for entertainment, Boston is an amazing place to have fun. The city was chill and beautiful during this summer. The temperature could be around 20 – 25 degrees. Wearing t-shirt or sweater were both comfortable. The beautiful Boston river connecting to the harbor separate Cambridge and Boston, and Harvard is located at the riverside. We rented kayaks during the weekend, and had so much fun flowing down this gorgeous river. Harvard students even arranged a New York weekend trip for us. The diverse culture and beautiful cities of the United States touched me so much.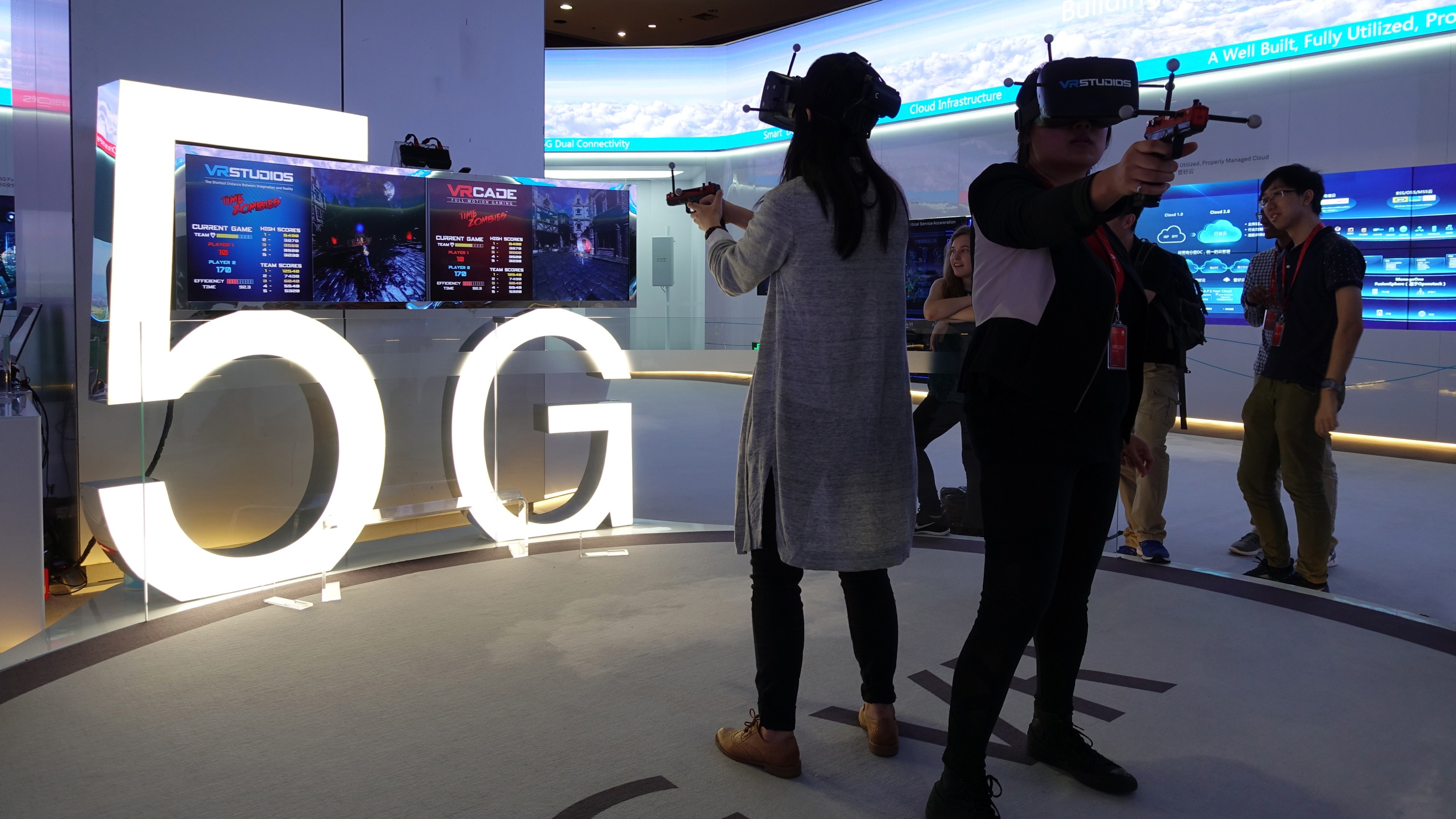 Yawer SAAD (BEng in Civil Engineering) 
On the 10th of June, six students and a TA from Harvard arrived in Hong Kong. HKUST students picked them up from the airport and helped them settle in. The program kicked off the very next day, with a brief introduction and some lectures on automotive engineering. For the next few weeks, we learnt a lot about PEVs, and started forming the basic designs for our car on a 3D CAD software, Fusion360. We were working long hours, yet we somehow managed to take out some time to explore Hong Kong and make the Harvard students have a great time. Burgitta also arranged a trip to Shenzhen for all of us, where the students planned on staying an extra day for recreational purposes. 
 
Early in July, the whole crew flew to Cambridge, where we started ordering our parts. Harvard University had partnered with Autodesk, who let us work in the state-of-the-art Build Space in Boston. We spent long hours there machining our parts with highly advanced tools and machines. It was an incredible experience to make our parts from scratch with our own hands. We worked through the weekdays and reserved the weekends for recreation. The first weekend some of us took a small trip to New York. Although towards the end of the program as our cars started coming together we realized we still had a long way to go, and therefore most of our time went into making the cars become a reality. 
 
In the last few days we stayed in the workshop overnight to complete our cars and thumbs up to the two teams, both of us got our cars running. We then spent the day racing around in our cars. 
 
Overall I am happy with my decision to do this program. I learnt a lot, firstly as an engineer I got to design and work closely with a real-life project and get hands-on experience during the manufacturing phase. Secondly it was a cultural exchange where I have not only met people from abroad, but also got a chance to work with them on such an interesting project. Thirdly, this whole program will go down as a memorable summer in my life, as I enjoyed myself thoroughly and also made some great friends. 
 
The program gave me an opportunity to visit the U.S. for the first time and work in one of the best Engineering schools. I learnt a lot from the different faculty there as well as the students. Another great thing about this program was that I got to experience and learn many disciplines of Engineering. Even though I am a Civil Engineering student, I took part in a lot of mechanical and electrical work. Overall the whole program made the engineer in me come alive, as I got to manufacture a vehicle first hand. 
WU Yun-Ju Judy (BEng in Computer Science)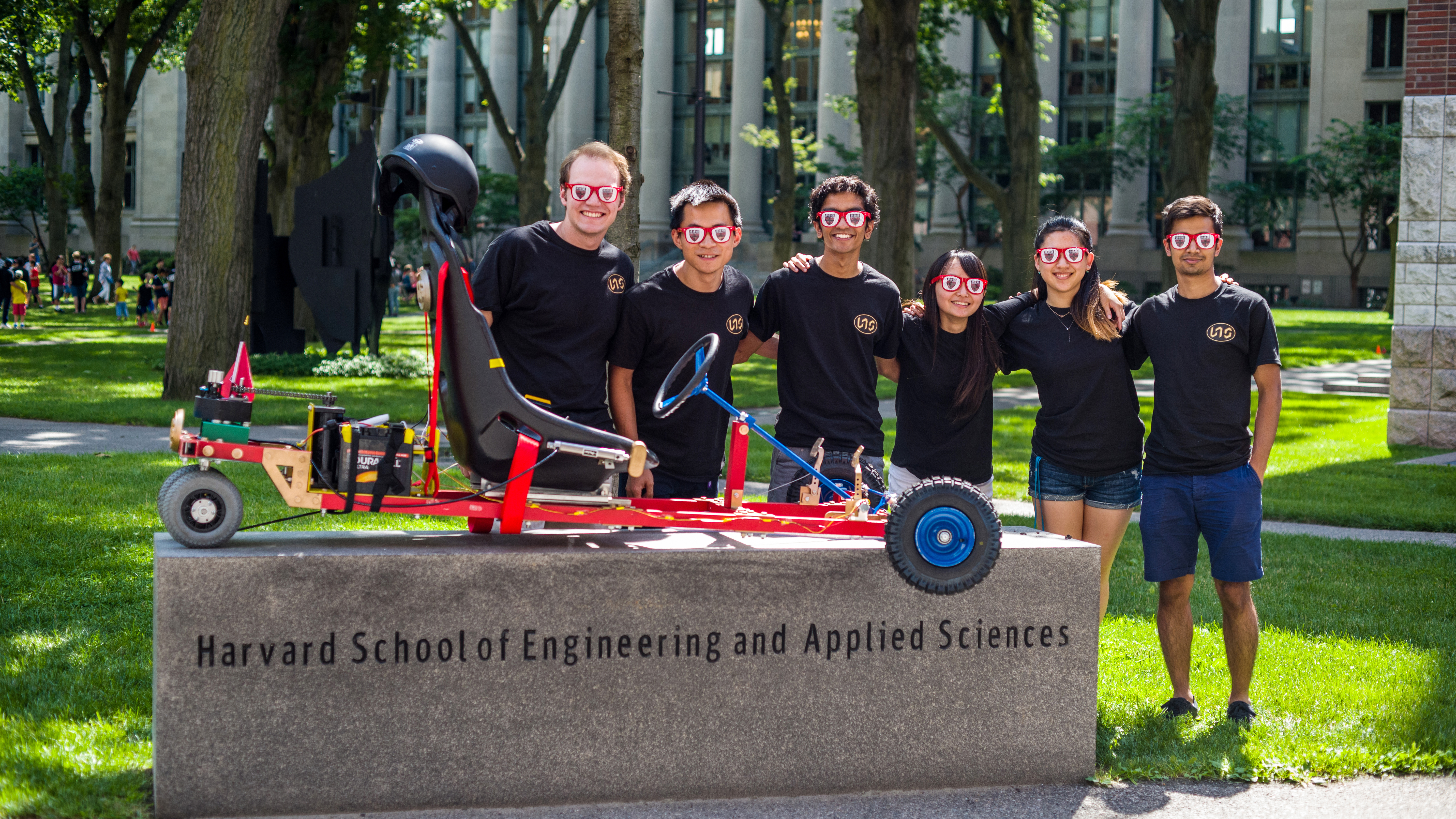 Summer of 2017 has become one of the most memorable summers with the most intelligent people. Harvard-HKUST Personal Electric Vehicle program not only prepares us well on social interaction with foreign students but also gives me a taste of what a real time engineering project is like. We built a perfectly functional PEV, tried all the delicious restaurants, traveled all over Hong Kong and Boston and above all, developed a long-term relationship with each other in six weeks. 
What is the greatest harvest of this program? I'd say the people we met and perhaps food we had together. For most of the engineering students in Asia, we are often too shy to share and express our own ideas especially when we are not in a group that speaks our first language. This program provided me a really good opportunity to step out of my comfort zone. At first, it's even difficult for me to keep up with the group chat not just the technical design about the car. However, at the end, all of us enjoyed both working and playing with the group very much. It's a natural flow that if you force yourself into the process, you will no longer need to force yourself after a couple of days. 
I am in charge of the electronics design of our car. Playing around with Arduino and DRV8703 (motor driver) is a very demanding but interesting challenge. The electronic design is not the most difficult part but the debugging process is. This project will definitely shape you and make you ready for real world engineering design. (Prepare to be wrong and bump into difficulties!) 
WUU Cheng-Hsin Emily (Dual Degree in Computer Science and Business Management)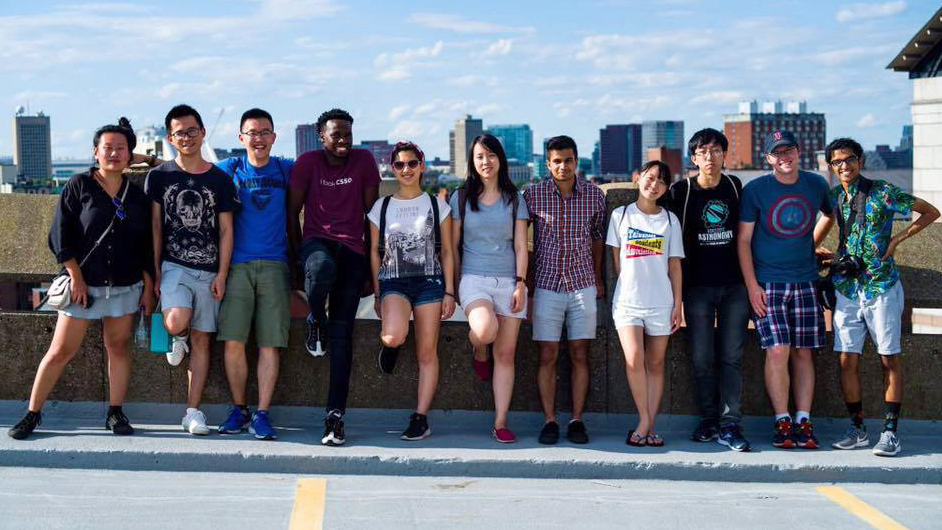 This summer, I joined the Harvard-HKUST Summer Research Program under the topic of Personal Electric Vehicles (PEVs), which is the second year researching on field. As a student major in both computer science and business management, I not only gained deeper and practical knowledge from this project but also learned the ability to be the bridge between engineers and general people, which is a very valuable experience for me.
This program consisted of two parts, and they were progressed in HKUST and Harvard respectively. The first one was a 20 days design and basic knowledge tutorials in HKUST. There were 3 design reviews during the time in Hong Kong so that we could finalize our PEVs before heading to Harvard. During the design time, we would use the knowledge learned from the tutorials and used Fusion360 to make the scratch, and then our tutors and professors would, based on our presentation, give us some useful feedbacks. Another part was the time for manufacturing our PEVs in Harvard. We bought the components from Amazon and worked at the place which we all called the cage because it was literally the cage for the engineers. Besides the working place at Harvard University, we also worked at Autodesk Design center. It is a place very close to the beach of Boston, and has an awesome restaurants selling lobster. Although I am a software engineering, I still could learn a lot of practical skills from other fields such as laser cutting, drilling and waterjet on the mechanical side, and soldering and wire crimping on the electrical side. On the day before we left Harvard, we successfully made our car run, which was a very uplifting moment for all the people who joined this project.
I would say this is a program that can teach you more than you imagine. You will not be restricted in the world of engineering but explore almost everything you can try outside. HKUST invited us to visit Tencent, Huawei, and the HKUST Shenzhen Robotic Research Center; Harvard invited us to watch the MLB in Fenway Park and kayak at Charles river. We spent lots of time exchanging our culture, and they were not only Hong Kong and American but all other countries that our team members came from. We also needed to manage our time properly and knew how to express our ideas or comments to people having a different background. Besides the technical skills, those things I learned can make myself more mature and be able to discuss a topic from different perspectives, which is abilities required in the real world. 
The world is very big, so we could and we should explore as much as possible. I really learned a lot and had fun with people from another hemisphere, and I would say this summer definitely enriched my university life both academically and spiritually.