Student Sharing
MSc in Telecommunications - Student Sharing
ZHANG Yixing (Mainland China, Class of 2023)
Studying telecommunications at HKUST is the best choice for me after working for a few years. The courses provided me with a comprehensive understanding of wireless communication. The professors in the program are world-class and their expertise in various areas of telecommunications is truly impressive. I found that the classes were always engaging and never dull, especially with Prof. Khaled B. Letaief. We also have the chance to complete an independent project. It allowed us to apply the theories we learned in the classroom to practical systems and gain a deeper understanding of the research and implementation challenges. Overall, the experience is unforgettable and has truly shaped my career and personal growth.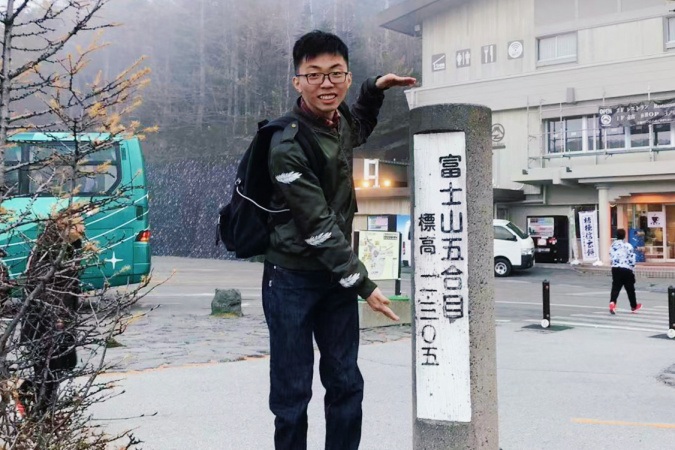 LI Feihong (Mainland China, Class of 2023)
At HKUST, with no doubt that I'd advance in academia. But my expectations have been exceeded because the MSc program offers me the opportunity not only in my academia, but the friends I've made here, and everything here is joyful and helpful. Thanks to everyone who supported me during this time: Thanks to Sze, who helped me when I had difficulties and confusions; thanks to Prof. Song and Prof. Khaled B. Letaief for their professional advice; thanks to my friends Mr. Li, Mr. Feng, Ms. Zhou, and others for the great campus life. Participating in the telecom program is a gift for me, and I hope the same for you!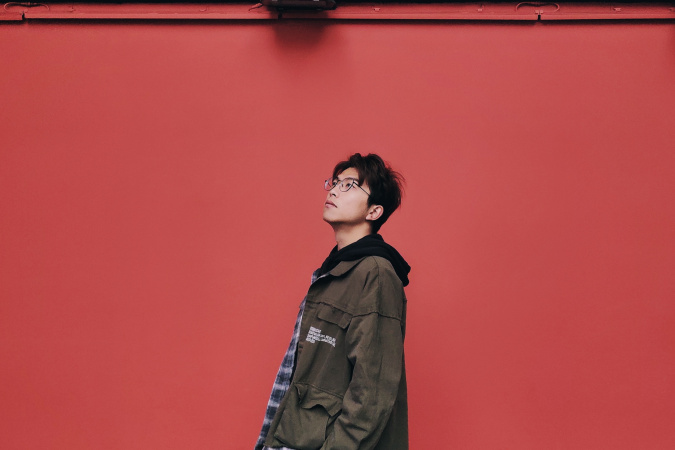 ZHOU Chenbaichuan (Mainland China, Class of 2021)
I enjoyed my time studying telecommunications in HKUST, the professors are professional and passionate, they combine the theories with practical applications, and make the obscure state-of-the-art theories more easily to be absorbed by us. Have some problems? The professors are very willing to give you advice, you can have a talk with them in the office.
HKUST is like the sea besides her - beautiful, wise and inclusive. Come to HKUST and I believe you will not regret your choice.
LIU Linjun (Mainland China, Class of 2021)
Studying at HKUST was a correct decision that I made. The academic atmosphere at HKUST is excellent; You can discuss problems with world-renowned professors and study with talented students from all over the world.  You can concentrate on your studies and researches here, and no one else can disturb you except the gorgeous sea view.  Although HKUST is a young university, its reputation is still highly recognized by the industry.  As a Telecommunications graduate, companies are very welcome to our students, providing us many job and internship opportunities.  I benefited a lot from the courses, not only the introduction of relevant principles of 5G, but also the development of 6G and emerging technologies.  It would be an unforgettable learning and life experience for future students and there is no doubt that you would be proud to be a Telecom and HKUST student.
LEUNG Man Po (Hong Kong, Class of 2020)
HKUST Telecommunication is definitely a good program for students.  In this program, we are able to learn the whole technology used in telecom industry. Of course, apart from telecom operators, we can apply what we learn in all networking related jobs. In recent years, ICT becomes increasingly popular, some courses also briefly introduce the latest ICT technologies like IoT, smart city, cloud computing, big data and so on. In other words, HKUST Telecommunication teaches something which is very closely related to our job. For the final year project, there are tens of thousands of topics we could choose from, and we absolutely could pick a topic which is fit to our job or interests.
LI Yik Chun (Hong Kong, Class of 2019)
Telecommunication is a broad field of study. Courses in the MSc in Telecommunication program in HKUST are well designed and provided us a full picture on how information is exchanged between communication parties. The passionate professors here are confident in their specialist knowledge and able to respond to students' questions clearly. Since they used case studies to deliver knowledge, the abstract and complex ideas could be explained effectively. Through different course projects, we could also gain some hands-on experiences by researching, programming and presenting. This MSc program has equipped me with the important knowledge of underlying communication technologies to deal with IoT related engineering problems. It is absolutely worth to study here no matter you are developing your interests in telecom industry or even other fields in IT industry.
CAO Zhe (Mainland China, Class of 2019)
It's no exaggeration that this 1-year Telecom MSc experience is more meaningful than my 4-year undergraduate experience. After I have finished this program, I realize the true meaning of learning is not only to become a HKUST MSc(Telecom) student, but also having the lectures given by such good professors like Prof. Vincent Lau and Prof. Khaled B. Letaief. It is pleasure and not pressure.
AU Macro (Hong Kong, Class of 2019)
Telecom is an interesting program that provides me a chance to understand more cellular network, signal processing and things about telecommunications. This program also provides a chance for me to learn about 5G implementation in HK, which is a special experience. Besides, teachers are friendly and kind, who give a lots of support on studies. Thanks to Telecom for providing such a special experience on both studies and work.
SRIVASTAVA Priya Mohan (India, Class of 2019)
I believe HKUST is a marvellous choice, if you are looking for world-class technical education with a strong emphasis on innovation, teamwork and research. The workload is considerable, and the reward too likewise if you are ready to commit yourself to your goals.

Students have ample freedom to work on projects alongside classes, or to take part in student associations. Professors are accessible and we can rely on their help for projects. The campus is wonderful and well-situated, with unmatched facilities and equipment.

You may also join student societies, learn Cantonese, engage in extra-curricular activities and much more. You will make many new friends, and add value to your studying experience at HKUST.
YE Jiayi (Mainland China, Class of 2017)
Studying telecommunications in HKUST is a memorable experience in my life. Professional courses can help us gain a deeper understanding of cutting-edge technology on the basis of consolidating the basics. You can make yourself more competitive in future by learning other related engineer courses. Rich and colorful activities allow us to cultivate personal interests and explore our potential. All staff are very helpful and we feel free to contact them. You will never regret your choice to become a member of this program!
BONG John Michael (Malaysia, Class of 2016)
Coming to HKUST for the MSc in Telecommunications program has been one of the most rewarding experiences in my life. Communication technology is a fast-changing field and the professors have constantly shared practical knowledge on the evolution of communication systems and future emerging technologies. All of the professors are experts in their field and excellent support/advice is given to students either during lectures or through one-on-one appointments. I am confident that the department will grow to be the leading forefront in giving students the first hand exposure to appreciating telecommunications as an important field in the future.
ADEOLU Adetunji Oluwaseun (Nigeria, Class of 2016)
Studying MSc Telecom in HKUST is one of the best things that's happened to me.  The program was effectively tailored to meet my career aspirations and to have in-depth knowledge of today's telecom technologies and industry. The professors are experienced and are ready to offer a helping hand in any academic difficulties you may have.  HKUST's environment is really appealing, the sea view is amazing. In a nutshell, my study in HKUST is a lifelong experience.