Alexander Fuchs
Alumni Sharing: Cutting Edge FinTech Postgraduate Program Opens Up Unique Career Opportunities
HKUST MSc in Financial Technology program prepares students for a bright career in the fast-emerging FinTech discipline. 
There is no doubt that one of the fastest-growing industries in the world today is FinTech as companies and financial institutions look to technology to solve and deliver their financial services. As such, graduates schooled in the discipline often find themselves landing exciting careers. 
Alexander Fuchs, a recent graduate of HKUST MSc in Financial Technology (MScFinTech) program, is one example. He is about to embark on an exciting career opportunity with Amazon Germany as Software Development Engineer, and he attributed this opportunity to his postgraduate studies at HKUST which he said has given him the necessary skills and opportunities to jumpstart his professional career. 

An unparalleled learning experience
The cross-disciplinary MScFinTech program is jointly offered by three world-renowned schools at HKUST, the School of Business and Management, the School of Engineering and the School of Science. It is uniquely designed for those who want to combine technical and financial knowledge to generate innovative solutions that meet the challenges of this emerging field. 
Drawing on the expertise of the world-class faculty in all these fields, the program is unparalleled and guarantees the highest quality and relevance in its program content. 
"We can offer timely knowledge without disciplinary boundaries," said the Academic Director of the program, Prof. Kai-Lung Hui, "such diverse exposure and timeliness of topics are unique in the market."
This is one of the many reasons why Alexander was drawn to the program, but he said that it was also the project-based, practical application of class topics and the hands-on experience that made the program really worth his while. 
"This allowed me to explore the class topics in a deeper way," explained Alexander. He recalled the time when he worked on a project to find alternative means to gauge whether a loan could be repaid by combining financial and non-financial data such as the location and customer behaviours. 
"I was able to experiment using technologies in different FinTech domains while being able to seek useful guidance from class lecturers," he said.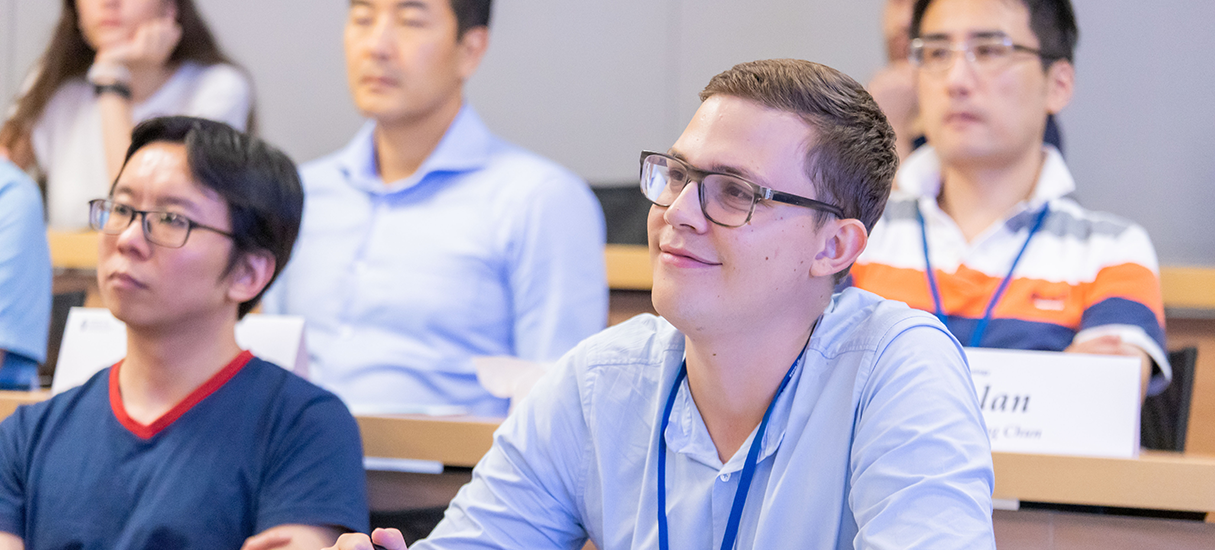 Preparing for the future
Added to that, Alexander said that the program was also brilliant that it truly prepared students by fostering their abilities to recognize innovative ideas and opportunities to improve existing financial services. This skill is particularly useful to those who have a plan to build their own businesses. 
"Combining this knowledge with the entrepreneurial support of HKUST such as easier access to venture capital greatly increases the odds of new start-ups to become successful," he added. 
Another valuable part of the program, according to Alexander, is the extensive class discussions which allow more opportunities for students to discuss real-life applications of the class topics, providing a direct bridge between theory and practice. 
"This direct exchange allows a highly effective learning environment and nurtures critical thinking abilities in addition to learning domain knowledge," he said.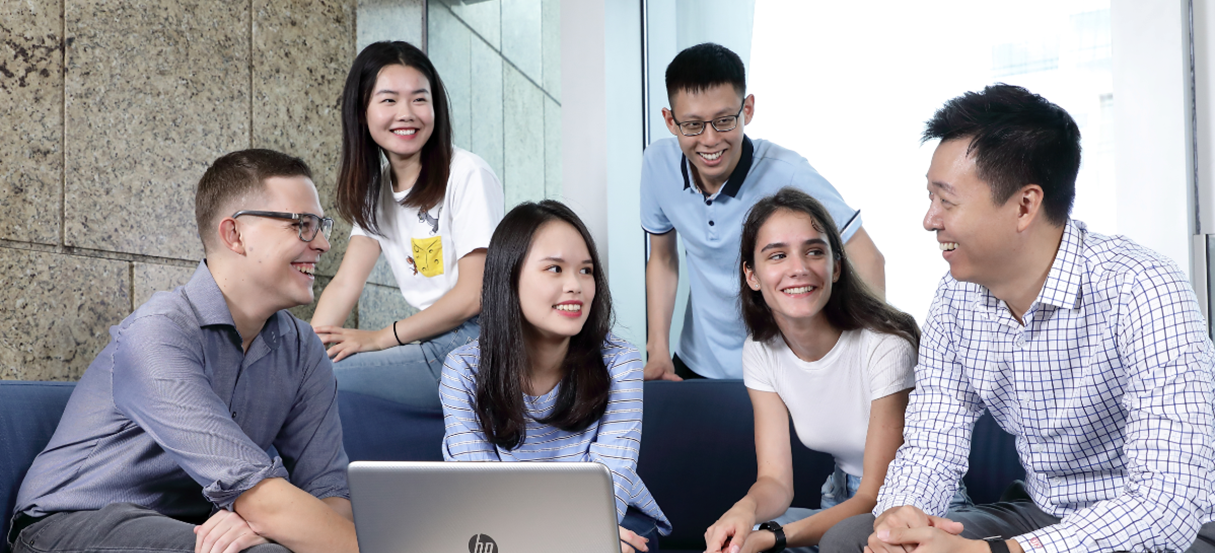 On the cutting edge
While there are many amazing aspects of the program, Alexander really applauded it for its ability to stay on the cutting edge of the FinTech industry, which is a comparatively young discipline. 
He confessed that obtaining domain knowledge and technical skillset was really "no easy task", and because the disciplines were quite different from each other, it did require different skills and training to approach those topics from both technical and business perspectives. 
Yet the University has done a good job in honing those skills for its students by actively encouraging class participation and using projects as a form of evaluation in addition to teaching the theoretical concepts of each topic. 
"In my opinion, knowing how to combine domain knowledge and technical skillset is one of the most important factors to career progression in the current climate," he said. 

Forging strong networks and career affirming
Aside from academics, Alexander also felt that his ability to form strong connections and build networks with his classmates was equally rewarding. A diverse mix of students meant that there were many more opportunities to learn from each other. These connections would also form some valuable business networks for the future. 
All in all, while Alexander said the program excels in its academic offering, it was also invaluable in validating his professional goal to work in a career that develops FinTech Products. 
"The program is a great way to learn the fundamental knowledge required for a frontline position influencing the products and services people use in their daily lives," Alexander said, "and the program really helped me formalize my previous interest in FinTech, which allowed me to get hired into my current position at Amazon." 
For those interested in applying to the HKUST MScFinTech program, Prof. Hui and Alexander have a few words of advice.
"Learn from each other, expose yourself as widely as possible by taking different kinds of courses and utilizing every resource the program has provided," Prof. Hui advised.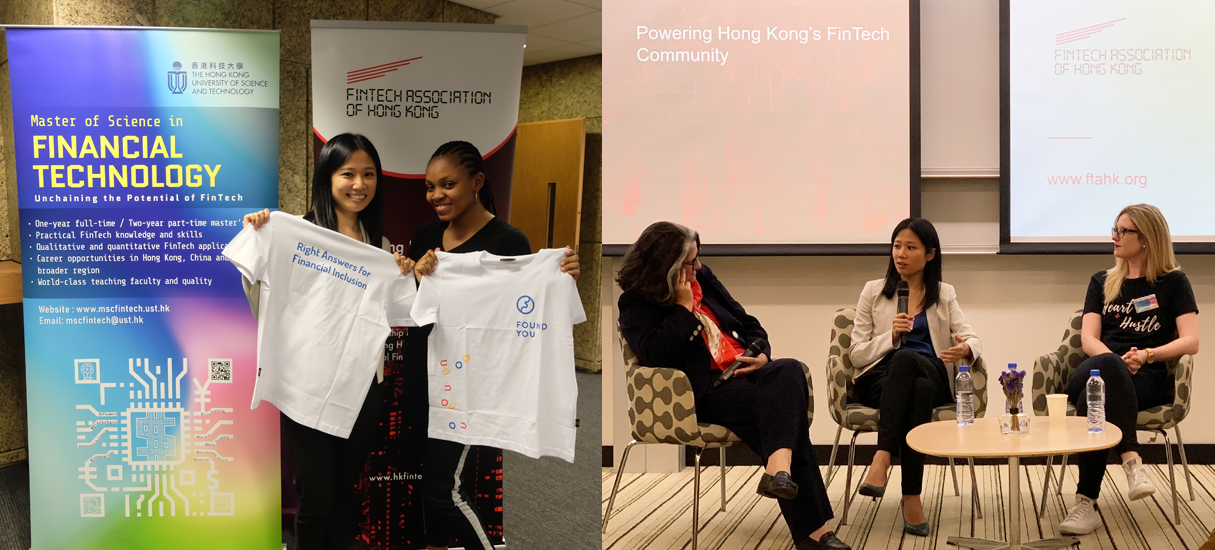 "The program has many co-curricular activities such as discussion panels, industry talks and mingling sessions," Alexander further added. "I highly recommend students to join as many of these as possible to get the most out of the program." 
And for those seriously thinking about building a career in FinTech, Prof. Hui said that it is an emerging industry that is set to become even more important in the future. 
"Unlike other professional roles such as accountants and lawyers, students should think of FinTech as an agile development that combines timely knowledge, concepts and tools from business, finance, mathematics and technology to create novel value for any industrial organizations," he said.