MPhil Graduate Issac LEUNG Pak-Him

Embracing AI to Enhance Construction Safety
Issac LEUNG Sets Out on Entrepreneurial Journey
With billions of dollars to be invested in infrastructure projects in Hong Kong in the near future, a genuine need has arisen to adopt advanced technologies to minimize construction work accidents. Fully aware of this, Issac LEUNG Pak-Him, HKUST alumnus with a BEng and an MPhil in Civil Engineering (class of 2019 and 2022 respectively), has co-founded AutoSafe, an artificial intelligence (AI) solutions company. It leverages smart technology to modernize and automate monitoring of worksite hazards, while at the same time improving efficiency. With his company already winning several awards, and also having recently entered the Hong Kong Science Park incubation programme, Issac shares his experience on the stirring start-up journey.
A youthful entrepreneur, Issac began learning about AI only towards the end of his undergraduate studies. "My interest in computer science originated from playing computer games. When I was introduced to AI in the final year project, I quickly saw its game-changing potential, and decided to pursue an MPhil in the subject matter," he says.
Small mishap sparks big idea
Before pursuing his research postgraduate study, Issac worked as a civil engineer for around one year. He recalls, "I was discussing some issues with colleagues near the edge of a slope when a excavator slowly reversed towards us. The operator could not see us as the machinery blocked his view, and he could not hear us over the noisy background. Fortunately, the excavator came to a stop when it hit a smaller piece of equipment in front of me." This near miss has stuck in Issac's memory because it was the incident that sparked his vision in developing an innovative system for monitoring safety hazards.
The outcome was an AI-powered solution that analyses video footage from different locations and angles in real time. It monitors specific safety issues at the worksite, in particular those involving workers and heavy equipment. If a potential danger is identified, the system immediately sounds an alarm to those affected and alerts safety personnel through instant messaging. Subsequently, an email report with photo evidence of the incident is sent to management. 
"If the solution had been in place during my mishap, an alarm would have warned me, my colleagues and the operator about the potential danger, while an instant message would have been sent to the safety officer, so that he could follow up," Issac explains. As the system recognizes clothing and protective gear rather than human faces, it eases concerns about privacy issues. The solution also helps to improve efficiency by automatically analyzing relevant data for submission of reports. 
Hard-earned rewards
This innovation already won the team the title of champion in the 2022 HKUST-Sino One Million Dollar Entrepreneurship Competition and it is also an awardee of the Lo Kwee Seong TECH-Ship Fund and the Technology Start-up Support Scheme for Universities. This year the start-up is set to enter Hong Kong Science Park as an incubation company.
"I was pleased to win these prestigious recognitions, which provide welcome funding for AutoSafe and, most importantly, help us to build capabilities and connections to drive the start-up forward."
"In the eyes of investors, young entrepreneurs give the impression of being extra energetic and confident. They can easily feel your passion. Leverage on this advantage in the pitching process, and make the most of every opportunity to build industry networks."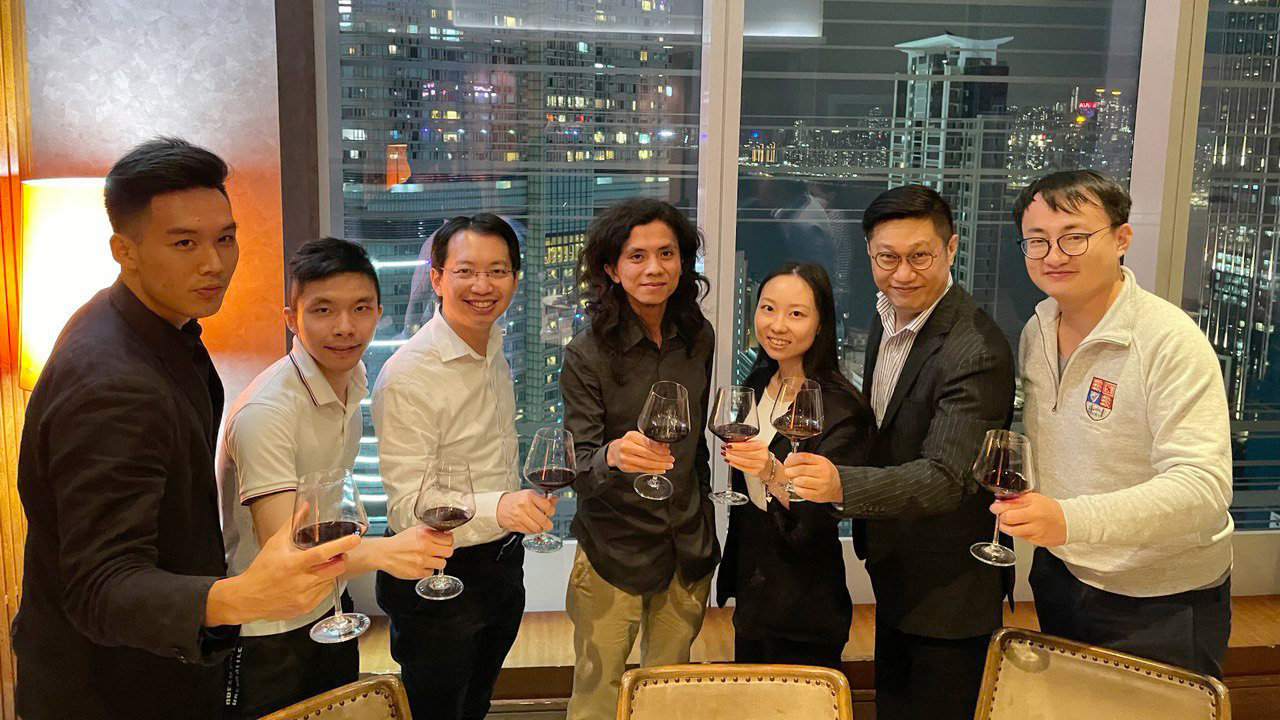 Support from all-round
Leading and managing a fresh start-up with just seven staff members, Issac finds himself on a steep learning curve about the multiple aspects of doing business. "Being CEO means I am Chief Everything Officer," he laughs. "I am privileged to have the continued support from the HKUST community on this journey."
Issac has learned the basic ropes of business administration from workshops offered by the HKUST Entrepreneurship Center. These are tailored for the needs of start-up companies, covering areas such as accounting, finance, marketing, and so on.
"The entrepreneurial journey has also been one of self-discovery. It has been a challenging time, learning to face problems on my own. Overall, I really appreciate the opportunity to have my horizons broadened."
He also gives credit to his MPhil advisor, Prof. Jack CHENG, Associate Head and Professor, Department of Civil and Environmental Engineering. "Jack has been understanding and caring about my learning needs, and has always respected me as a student. He has shared with me many of the industry insights and advice that have inspired my research project. Having him as an advisor of AutoSafe has given me a confidence boost as well."
Looking forward, Issac firmly believes in the market potential of AI solutions, and would definitely like to see AutoSafe grow to be ready for an IPO in the future. "Before then, I would call it a success story if the company can be self-sustaining."